This month also had some very happy and positive things like the spontaneous trips we took, the fun I had experimenting with my baking, and enjoying the warm weather.
I was really saddened that my aunt passed away, but I'm glad I got reacquainted with her sons who are my cousins.

I received more skirts from the very talented Kristen. If you like maxi skirts or shorter ones, she is your girl. Check out her Facebook page! I'll be posting more pictures of her skirts soon.

I made 3 rhubarb pies this week. The first one turned out horrible and was very sloppy. The second two were more impressive. I feel like I can whip out pie crust in a short amount of time now. That feels great!

Bill and I went with his mom, dad, and brother to Cedarburg, WI for Maxwell Street Days. I had a lot of fun when me and his mom went walking along the beach and climbed up one of the bluffs. That was an adventure. Of course, we got a carmel apple when were in town at Amy's Gourmet Apples.

This month, I went to my very first Cub's game at Wrigley field. That was fun! We were on one of the roof tops, and we got free food and beer.

I made Pioneer Woman cup cakes for Memorial Day. You can find the recipe here.
What were some of your highlights from May 2013?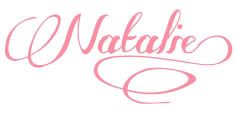 * All photos are from my Instagram.