This is pretty overdue, but I'm planning on writing a series about our wedding this week. It will continue into next week as well. I'm pretty excited about it. :) I'm going to write about things like the days before the wedding hanging out in Florida, how we chose the spot for the wedding, different dinner dates with our families, getting ready for the wedding, the ceremony, Disney World, and more.
I'm going to include all of these posts under the tab "Our Love Story" in my navigation bar!
Hope you're having a good week.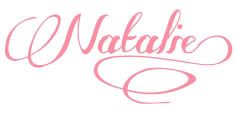 (Image via:
WeHeartIt
)