I felt like a kid with a snow day.
On Tuesday, I took a vacation day and stayed home. We were getting a huge snow storm, and I knew that I would
rather not drive in it
if I didn't have to....
The wonderful thing about living so close to family is that I didn't have to spend the day alone. In the morning, I spent the day by catching up on things around the house: making our bed, picking up clothes, making pizza dough for dinner, baking cookies (that turned out flat!), and researching different things for our Europe trip!
I loved staying home and organizing things around the house that usually get put off till the evening.
I experienced a little slice of heaven, for a type A organizer that is.
My brother-in-law, Tom, came over in the morning to talk to me. By then, the snow was really coming down! We had already got 3 inches of snow by 10a.m. At least, I think we did. I don't know. I was in my own little world that day. :) Anyways, he invited me to have lunch with them later in the day. Of course, I said yes!
I did more organizing before lunch, and I took pictures of our chickens and ducks that are posted
here
. Tom picked me up at noon, and we went over to my sister-in-law, Tracie's, house for lunch.
Tom had picked up chicken pot pie for everyone and an ice cream sandwich for dessert. It was really sweet of him!
All 3 of Tracie's kids were there. She has two girls and a baby boy. Their favorite neighbor was there as well. He cracks me up every time I see him. Apparently, the girls thought he was funny too. They were sitting next to him eating their lunch and laughing at everything he said! It was adorable.
At one point, he taught them how to do "cheers" with their drinks. They tried it out themselves and slammed their drinks together and milk went flying. They're so cute! I love their giggles!
That lunch kind of made my day.
I was happy with my decision to stay home. I definitely had fun experiencing what everyone does during the day.
If only Bill had of been there. That's the only way my snow day could have been better.
When he got home in the evening, I had the pizza made and we had dinner together. It was the least rushed dinner, I think we have ever had since we've been married.
That day, I realized I have a lot to look forward to in more ways than one. It was a good snow day, almost perfect.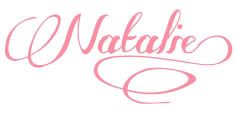 (Image via:
Pinterest
)