*More daylight starting next week!
We switch our clocks next Sunday, March 10th!! Spring Ahead! I am very excited for the extra hour of day light... I already feel like Spring is in the air. Maybe, I've just been thinking about everything possible that I missed about Spring/Summer, but nonetheless, I am very much looking forward to warmer weather and more daylight time. :)
* My nails painted in a bright

Spring Pink

Colour.

I like painting my nails to match the changing of the seasons. It just so happens that Spring is probably my favorite season. I love the anticipation of warm weather.
* Anticipation for future Cookouts/Bike Rides/Walks outside with Kittle/Star Gazing/etc.!
Now, you all know, what I've been missing this winter! I can't wait to go over to my mom's house and grill chicken, hamburgers, and vegetables. I love talking outside with everyone and doing absolutely nothing. :)
* St. Patrick's Day!
St. Patrick's Day has been extra special these past couple of years. Bill and I met the day after St. Patrick's Day (March 18th). It's hard to believe it was already 3 years ago! Last year, I made a green velvet cake. I used the red velvet cake recipe, but I switched out the red dye with green dye. I even used green sprinkles for on top of the cake. We also cooked corn beef and cabbage in our crock pot.
* Yoga with my Mom
Lately, we've been working out together. I love working out with my mom. My mom and I used to go to Yoga classes together at a gym, but I don't have a membership anymore. These Yoga DVDs have been a great substitute that I like even more than the gym.
What has been making you happy?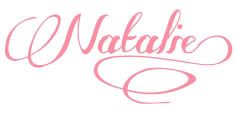 * All images via
Pinterest
except my nails. :)