From Dirty Dancing Havana Nights. I thought about this while working out.
Winter workouts are hard and sometimes very monotonous! I'm a girl who loves to be outside. I've been dreaming about going on a hike with Bill. Everything is green and beautiful! Too bad that can't happen for a couple more months.
Anyways, last night, I did something different with my workout routine. Usually, I walk/run on the treadmill, and then I do one of my many Yoga DVDs. I am sick of walking on the treadmill for my cardio though.
I can only do that for so long!
I couldn't take how boring it was any longer. I decided to try the cardio workout on Denise Austin's DVD
Shape Up & Shed Pounds
. The names of the workout DVDs are so cheesy, but Austin is amazing.
I wasn't drawn to the cardio workout, because I'm not very coordinated... I've only tried it once, and it was late at night. I was about to fall asleep.
This time, it was only 8p.m. I had
energy
! I found out that I love her cardio workout! It combined
mamba
,
salsa
, and other cardio moves. I loved it. It got my heart rate up and made me happy.
The music playing in the background sounded like some kind of beach music. I was in heaven. It made me want Spring even more!
Weirdly enough, I thought of
Dirty Dancing
when I was working out. (The soundtrack for that movie is the best!) I think I'm going to have to watch it again!
Beaches, salsa music, and dancing are my favorite.
I think this workout is going to be one of my new favorites as well.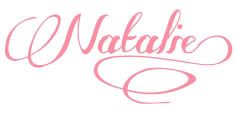 (Image via:
Google
)