Lately, I've been having these realizations in the morning that make me stop whatever I'm doing and smile. I smile because I never thought I would be this happy or this fortunate.
Happy to have Bill as my husband...
I'll never know what I did to deserve his love and acceptance, but it's not really about deserving or earning... Either way, I'm so fortunate to have a sweet and loving man. I didn't think I would find my husband till much later in life, and I never thought I would find someone as loyal or loving as Bill.
Happy to have fun in-laws that value close relationships...
I grew up with just my own immediate family. We rarely saw extended family. The plus side? It definitely made our family close. I learned to rely on my sister, brother, mom, and dad as the closest people in my life, but I always wanted to have a big extended family. Now, Bill's family is also my family. Love that!
Fortunate to have a new-to-me car...
This past weekend, we bought a new car for me. This was quite exciting! I had driven a yellow truck that I was not very fond of in the least for
five
years! I'm thrilled to have a reliable car. Did I mention that it's not yellow? ;)
Happy to have a form of exercise I love...
Yoga, it gets me out my mind, and I can relax after a good workout. Not to mention, Yoga really works those abs and obliques.
Fortunate to have this blog...
This blog has challenged and helped me maintain my ability to write all the time. I want to find ways to write more open and honest posts whether it be about love, relationships, working out, or my beliefs. I can't wait to find out what this year will bring!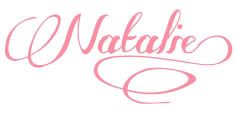 (Image via:
Le Love
)