I thought I would make this a regular habit where I list what I'm grateful for at any particular time. :)
* This week has been a little weird, and it is going by very fast!
* Picking out birthday presents for two of our nieces. :) I've never picked out kids' toys, and I had so much fun. Lalaloopsy dolls are so cute!
* I've restarted reading the 2nd book of the
Game of Throne
series. I'm close to page four hundred, and I'm starting to get obsessed.
* This
post
made me want to go get flowers from Fresh Market.
* Playing Mexican Train Dominos with my in-laws was fun. That game is easy and relaxing!
*Yoga before bed is probably the best thing ever for me. I know I did something great for myself, and I sleep better.
* I'm wanting to cook something delicious soon. Maybe, I'll try this
blueberry recipe
.
* My dad comes home on Sunday! Can't wait to see him. This time, I will be taking lots of pictures!
* Spring is almost here! Can you believe there is only one week left of February?
* The 16" fresh pizza that I got from Aldi. It was only $5.99. I love their prices and the quality.
* 2 more days till Friday!!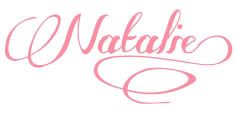 (Image via:
Pinterest
)