Summer come back!
I tried another Denise Austin DVD, and I absolutely loved it. I love that her workouts are easy to follow and challenging at the same time. I'm so very excited that I have a way to get my heart rate up without walking on the treadmill. (I only really like doing that if I want to watch a movie/TV show at the same time.)
The workouts I tried last night were kettle ball inspired and the cardio sculpt. Both of them worked the whole body, but I can especially feel it in my obliques. The DVD is appropriately called
Sculpt & Burn
. :) Love, love!!
Her workouts are definitely something I would do year round, but they are also some of the only workouts I would do in the winter.
What's your favorite way to workout when you're stuck inside?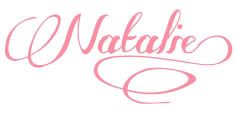 (Image via:
Pinterest
)