I know Valentine's Day is actually a month away right now, but I have already re-watched
Valentine's Day
a couple of times this month. You know... I have to properly prepare for the upcoming holiday, and I couldn't think of a better way!
I could literally just watch the first few minutes of the movie and be in a better mood. The real reason? The movie kicks off with the song
Say Hey (I love you.)
. I love that song for a couple of reasons. First of all, it reminds me of Florida (I don't know it sounds tropical! Plus, we were married in Florida.), and it reminds me of my mom and sister. They both
love
the song.
So right there I'm already in the best mood, I've been in all day. Ha!
I'm not going to attempt to summarize the whole movie... There are a lot of A-list actors and a lot of plots. However, I will tell you my favorite characters and their little predicaments.
******
Dr. Harrison & Julia
(Patrick Dempsey and Jennifer Garner)
Patrick Dempsey plays this hot middle aged doctor who is dating Jennifer Garner while he is secretly married. Jennifer Garner, who is Julia in the movie, plays a school teacher. Of course, I don't like that he's lying to her about being a single guy, but I love how cute they are together before she finds out he's having an affair. After she finds out, she finds a way to go to the restaurant that he is having a Valentine's day dinner with his wife and cleverly wrecks his dinner by pretending to be their waitress and while making up a horrible name for a special on the menu called, "The Lying Stinking Pig," and she describes how the chef violently makes the dish, but really it's a metaphor for what she wants to do him. A classic way to let him know.
******
Jason & Liz
(Topher Grace and Anne Hathaway)
Adorable, sweet, and fun couple. They seem to be totally right for each other. Jason quotes E.E. Cummings to Liz. Seems pretty perfect to me. Then Jason finds out that Liz is an adult phone entertainer, and that scares him off till he talks to Edgar (Hector Elizondo). Way to
judge and bail
!
Jason eventually runs off after Liz to talk to her and hopefully end up with her. I love when he apologizes, gives her a handmade card, and one rose.
******
Edgar & Estelle
(Hector Elizondo and Shirley MacLaine)
This is the couple in the movie that I admire and that I want to be like one day minus the affair that happened before they were married. They're sweet together, and they've been together for practically forever. That's what I want. When Estelle admits to having an affair, Edgar is taken aback and runs off. That night, Estelle goes looking for him in the cemetery where a movie is being played, and she screams his name till Edgar responds back. Of course, they make up and realize how good they really have it.
******
Now, that you know some of my favorite characters, I thought I would list some of the funniest quotes from the movie.
Here they are in no specific order:
Felicia (Taylor Swift) explains to the main anchor man how she met her boyfriend, Willy (Taylor Lautner):
"It's really funny actually. I was not into him at first. He used to shoot spit wads at me in Spanish class, which is like so junior high. But, then one night I was brushing out my hair when I got home and found this spit wad that was really a note, and said "what's up?" And I was like, That is so cute! And then, I liked him."
Male anchor after Felicia (Taylor Swift's) Interview:
There you have it, folks. Young love. Full of promise, full of hope, ignorant of reality.
Reed Bennett (Ashton Kutcher) to the main anchor man:
When I was a kid, most of the advice that my dad gave me was crap. But there's one thing that he said that was pure genius... he said, if you're ever with a girl that's too good for you, marry her.
Julia to Harrison:
"What's there to hate?"
"Nothing, if you're a handsome, divorced doctor, but for the rest of us single women, it's kind of a giant cosmic bitchslap. It's like the universe saying, look, remember when you were fourteen and you had cystic acne and braces and you played the saxophone in the marching band and no one would invite you to the winter formal? Well nothing's changed."
Mailroom Danny to Jason:
"Dude, he's from Indiana. They only celebrate Love Your Cousin Day."
There you have it. I'm completely obsessed with this movie! At least for now until Valentine's Day.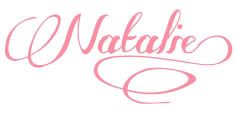 (Image via Google)