I have had a lot of thinking and alone time this week, since Bill is on night shift. I
hate night shift
, but I have been productive with all my extra time. This week, I have run more with my dog, Kitty and read more of the Game of Thrones. I'm on the first book and four hundred and some odd pages into it. I couldn't be happier that I started reading this series.
Besides all that, I am so thrilled that our plans to go to Europe are looking more real these days. With that said, I don't think I have ever written about this on my blog! We decided last year that we wanted to go to Europe before we didn't have as much time in our lives, and it all seemed great. I realized this week, that we needed help getting started. We have countries that we want to visit, but I felt like we needed some advice. Yesterday, I called a travel agency and booked a meeting with their expert. :) I feel like this is finally happening. I can't wait to meet with Dee Dee, our travel agent.
I'll reveal more about our upcoming trip in a later post. Have you ever used a travel agency for a trip of yours? What was your experience?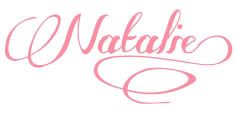 Image via:
Pinterest