I've been having the most relaxing and fun Thanksgiving weekend so far. Yesterday, I spent the day with Bill's family. We had ham for breakfast and turkey for dinner. I painted in between meals with Bill's mom. It was great having her help. Bill was able to paint perfectly around the bird nest that we saved from the farm mural. I'm happy to say that we our finished painting our new bedroom.
We didn't do hardly any black Friday shopping this year. Long lines have no appeal to me. Although, I did go with Bill, his brother and his brother's girlfriend to Walmart. We walked in and did a lot of people watching. There was nothing really worth standing in line for an hour or two so we decided to go back home.
I spent most of the day organizing things in Bill's house and cleaning. All the laundry is finished and the cabinets are all organized. I'm having so much fun getting our house ready for after the wedding when I move in. I love taking pride in where I live and making it as nice as it can possibly be. I think I take after my mom in that aspect. She loves decorating, and I am no exception. *Tomorrow, I am going to move all of the clothes and other things to the closet in our new room, paint the hallway, hopefully paint the bathroom, hang up a framed wood mirror that I got for $15 at Menards, and relax a little during the day. I'm hoping I don't feel too tired after tomorrow, but I feel like I can't stop organizing till I'm done. I'm going to make sure I have a few hours that I'm doing something relaxing. haha Other than that not much else is going on over here. It's been pretty mellow. I'm thankful for that and peppermint chocolate, good friends, and wonderful family to enjoy their company. This weekend is going to be great!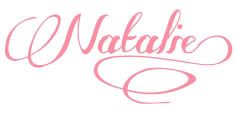 *I will do all of that stuff if I decide I have the ambition for it, which I probably don't. :)