I've been thinking about what I want to wear in my hair for the wedding. I thought about making it myself as well. I'm looking forward to finding the perfect flower for my headband! I've decided that I really want to wear a floral headband. Some of these are so pretty!!
These bridal crowns are gorgeous! I love how they tie everything together.
This one is artistic and has a natural look to it. I love how her hair is loose with a slight wave to it. Beautiful!
I also did some searching through Etsy and found several headbands that I loved. This one looks incredibly pretty and
sparkly
. I really like the
flower
on this one. This one does remind me of a
Garden Princess
.
Simple
and beautiful.
If I go the route of making my own, I have a few ideas of flowers I might want to put on my headband.
I love the idea of a flower with a
pearl and rhinestones
in my hair. I also would adore having
rhinestones on the headband
. I think that last one is the closest to what I want. It's so gorgeous! I haven't decided whether or not I would want a white or pink flower, but I'm leaning towards a white flower. :)
I had an idea of how I wanted to wear my hair, and this picture describes it perfectly! I want to wear it half up and half down. Only, I'm going to have the floral headband accenting everything.
If you're married, how did you wear your hair on your wedding day? To those of you who aren't married, have you ever thought about what you want do with your hair for your wedding?
....The planning continues....
xoxo,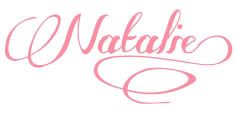 (All Images Via: My Pinterest Board)