Usually, I'm not able to say I have something going on everyday of the week, but this week is an exception. There is literally somewhere I have to be each day. I'm kind of enjoying, probably because I know the craziness won't last forever.
Last night, Bill and I went to my class that I'm taking through his church. (Bill went with me this week, but usually I've been going with his sister, Katie.) He's Catholic, and I go to a Protestant church. Even though I don't plan on converting, I think it is worth while for me to learn more. I didn't want to feel like I knew nothing about the Catholic faith. It was a bonus that the people in the class are so nice, and I love how they have stories of how they became closer to God. I
LOVE
hearing those testimonies.
On another note, I have also been reading more which is why I haven't been updating my blog each day. I finished reading
The Help
, and now I'm starting
Unbroken
. I can't wait to read this book. Several people have told me that it is a must read. It's kind of amazing that I am finding time to read. I don't know if I'm putting off a few things that I need to be doing for the wedding.
Speaking of the wedding, I am planning on getting a lot done Saturday during the day. Oh, I almost forgot to mention that I am trying on my dress on Friday with all of the alterations finished! I am so excited. My mom is coming with me to take a picture and hang out with me. I CAN'T wait!
What are you up to this week?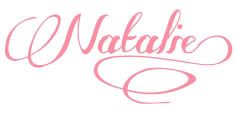 P.S. I have no time to edit so this was written on the fly!