I have been wanting to post for a few days now. There has been so many things going through my mind. Billy and I are narrowing down our ideas for a wedding. We are thinking of having a destination wedding in Florida. Ahh! We are both so excited and thrilled to plan the details of our special day. Different color themes have been running through my mind, and I cannot wait to start sharing more of that with you.
I haven't started to feel overwhelmed with all the planning, which is good. Also, I haven't been getting much sleep either. The anticipation of it all is pretty exciting. I need sometime to sit down and make a few calls. I'm hoping tonight I will find that time to check things off my mile long list and speak to a few different people about some important details. Maybe, I can accomplish that on my lunch break. Other than wedding planning, I am still training for my half marathon that is in 2 weeks!
Training is going well. I can't believe that I actually feel like I can run this whole race, but I am feeling very good about it. Bill and my mom are going to be there to watch me. I can't wait for race day.
What's even more exciting than that? I get my engagement ring back next Tuesday! I got it resized after I said how well it fit for a couple of days. It was a little too small. :) Happy Wednesday, friends!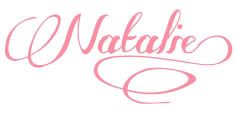 (Image via:
Le Love
)