I'm really big into routines.
I love checking my email in the morning almost as soon as I get out of bed.

I get off my computer almost as quick as I get on it. I love going running or doing yoga in the morning.

I feel like it starts my day off on a positive note.
One of my favorite things to do is break a sweat in the morning.

Running outside in the morning is a great way to wake up. There's something so special about starting your day off by doing something good for yourself.
After exercising and running around gathering my things, I grab a bite for breakfast. The morning has always been my favorite part of the day. I love waking up early and taking advantage of the day even if it means getting up at 5 a.m. What's your favorite part of the day?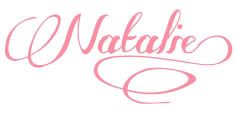 Pictures taken this morning with my pup in my mom's garden. :)