Sometimes, I get so caught up reading others' blogs that I don't have time to write my own. I need to find a bit of balance. I would love to write and continue to read your blogs even if I don't always comment. I have had something on my mind for a few days now that I've wanted to write about. I have been watching So You Think You Can Dance (SYTYCD), and I'm always struck by the talent of the strong and elegant dancers. I want to be stronger when I watch them. It's like I have something to look up to or work towards. Also, it makes that feeling of satisfaction greater after a hard workout.

The other day I ran just under 2 hours. I was really excited that I could run that far, especially with the half marathon coming up in September. I'm pretty close to my goal. At least mile wise.
I love knowing that I'm doing something healthy for myself by running and that I'm preparing for this race. I cannot wait to be running in Chicago! I had such a blast running around downtown for the Shamrock Shuffle. There were over 30,000 people there running. I've never ran with so many people. Just thinking about it makes me want to go back and run it again. Only 3 more months till the half!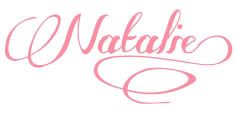 (Images via:
WeHeartIt
)