This Father's Day weekend was definitely a success and way too short. On Saturday, Bill and I spent the day in Cedarburg, Wisconsin with one of sisters and her family. There were an abundance of cute shops and wine. We brought strawberry wine that tastes like real strawberries and ate some ice cream outside. It was really fun summer day, and we had a such a great time visiting with everyone. On Sunday, I had lunch with my dad and watched True Grit. He has probably watched it about 5 times already. :) It was my second time. I loved it! We also planted a garden later on in his yard which was pretty fun even though neither of us have much aptitude for gardening. We're still learning.
On another note, you might have wondered why I have posted a dancing photo. Bill and I are starting our dance lessons this Wednesday!! We're both pretty excited. We are taking Ballroom dance lessons, and I can't wait to start them. The anticipation is making this Monday a little more bearable. Happy Monday, friends!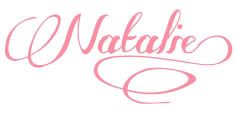 P.S. I learned after writing this that it might be a little presumptuous to say that Billy is 'excited' about dance lessons. haha More like he is being super nice and tolerating it. He is the best for going to them with me!!
(Image via:
WeHeartIt
)