This week has stretched me in a good way! I get so nervous on first days of any kind, but my apprehension dissolved when I sat down at my desk the first day. These past couple of days, I have been trying really hard to memorize what the process is for everything they are currently teaching me. I want to remember it so I'm not having to ask them all the time. Of course, if I am stumped I will ask questions-work goes smoothly that way. And for the most part, I feel like my training is going smoothly. I'm pretty happy about it, but I know there will be things that I need to take my time to learn.
All of the women training me have been super sweet. In my department, there are all women who are around my age. I'm really hoping that I make friends at work as well. I would love to have people who I go to talk, and I want them to feel free to talk to me. That is SO important to me that I feel like I have a community of friends at work. I know that doesn't always happen, but I am keeping my fingers crossed that it will. One person brought me a cute container of purple push pins for me to use to decorate my cube. It was really nice! I need to get some pictures up today! Other than that, I am hoping that I don't get too red when I am introduced in a meeting today. I am having so many feelings and thoughts right now. I am hoping to fit in with everyone.
xoxo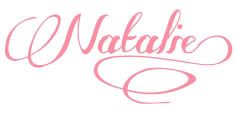 P.S. I feel like I am making a concious effort to plan things now that I am working full time instead of part time. Does having a full-time job or just being busy automatically make you better at time management?
P.P.S. For some odd reason, Billy didn't find that modern chicken coop as cute and amazing as I did. I was shocked but not really. ha
(Photos via:
Audrey Hepburn Complex
)